Watt Transducer, 0.5% F.S. Accuracy
The PC5 Series Watt transducers utilize Hall-effect multipliers to provide continuous multiplication of voltage and current to accurately measure real power delivered to a load.
Full-scale current ranges up to 1000A and full-scale voltage ranges up to 600V are available in one-, two-, two and a half-, or three-element transducers. Serveral analog output, and istrument power options available. View the PC5 Spec Sheet to find your complete PC5 model number.
The PC5 remians accurate to 0.5% F.S. regardless of variations in voltage, current, power factor, or load. Accuracy is maintained when supplied with an internal or external current sensor which are calibrated together before shipment.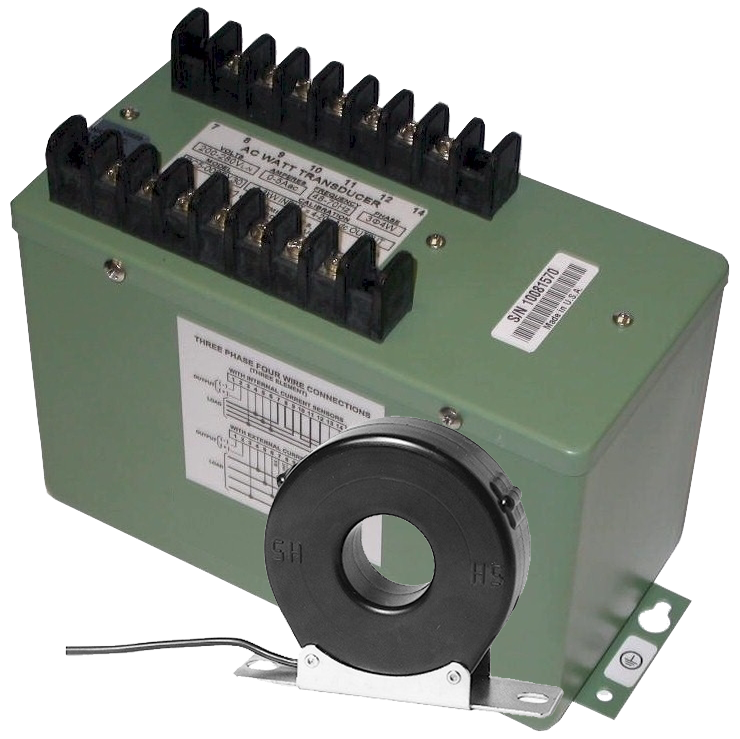 These highly-reliable units have been used for many years in industrial monitoring and control applications by thousands of customers. They are widely used in applications where chopped or distorted waveforms are present where they have advantages over pulse-width modulated units.