1500Vdc High Voltage DC Transducer
The DVTH is an isolated high-voltage dc transducer with a proportional Zero to Full-Scale (F.S.) output. Packaging is a compact, easy to install, DIN-Rail mount enclosure.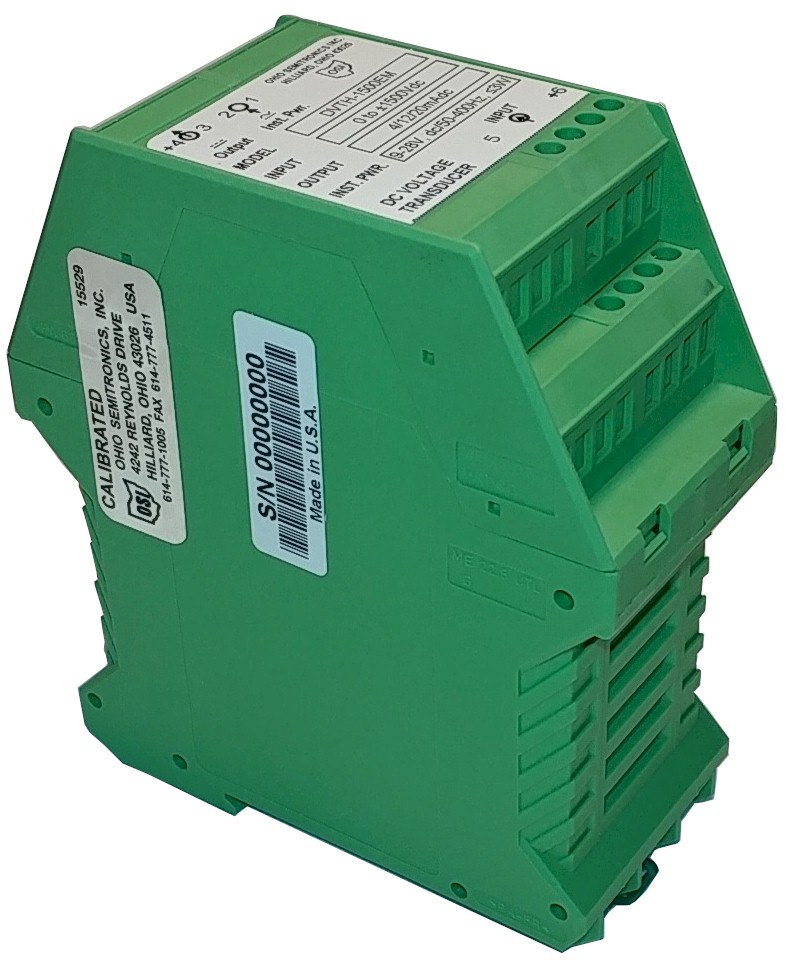 The DVTH has five different model types with different outputs, and a wide ac/dc instrument power range (9-28V, dc/50-400, ≤3W). Output options include 0-±1mAdc, 0-±10Vdc, 4-20mAdc, 4-12-20mAdc, and 0-±5Vdc. The DVTH mounts on a standard 35mm "Top Hat" rail with a 12-30AWG termination wire size.
The input, output, and instrument power are all electrically isolated which makes this high voltage DC voltage transducer suitable for shunt isolation, solar (PV) string monitoring, battery monitoring, and utility storage battery monitoring.
To view more technical specifications, view the DVTH spec sheet here